Race 1 (Until I can get a few more people to run the races, I will have to run them.)
Brad Donnell (#53) is the Aflac Pole Award for Race 1 at Cayce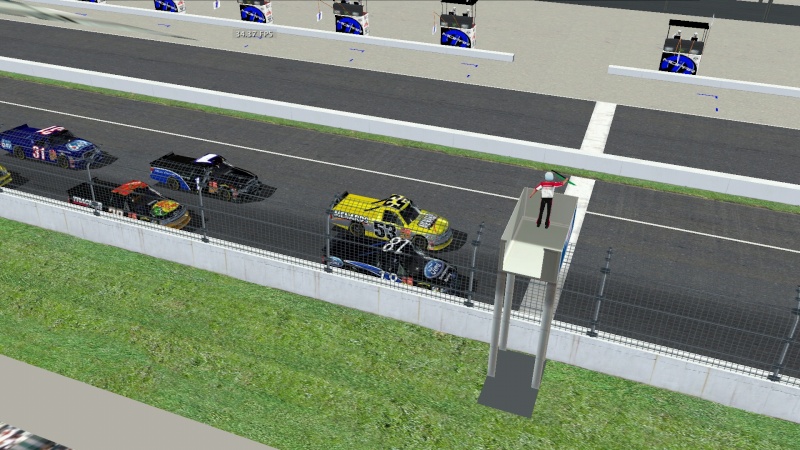 He struggled intially at the start, but was able to get by rookie Broden Lewis (#18).
CAUTION #1 - LAP 3 -
Mikayla Krater (#86) dives bomb Travis Johnson(#19), and gets Travis McDowell (#15) collected as well.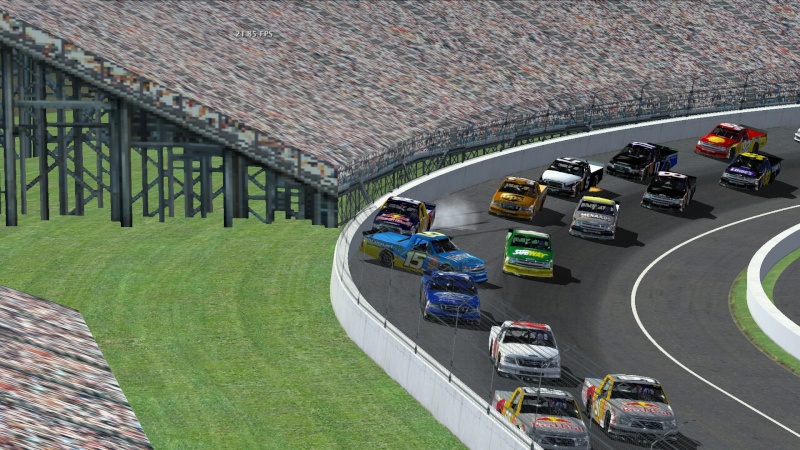 Brad Donell led on the restart on lap 9.
CAUTION #2 - LAP 11 -
2010 Champion Keenain Forester drives his #6 Dodge into the pit wall.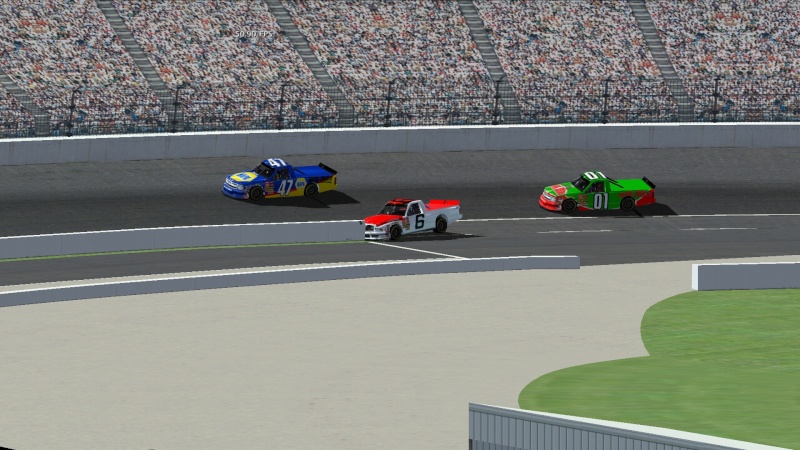 Donnell led on the following restart.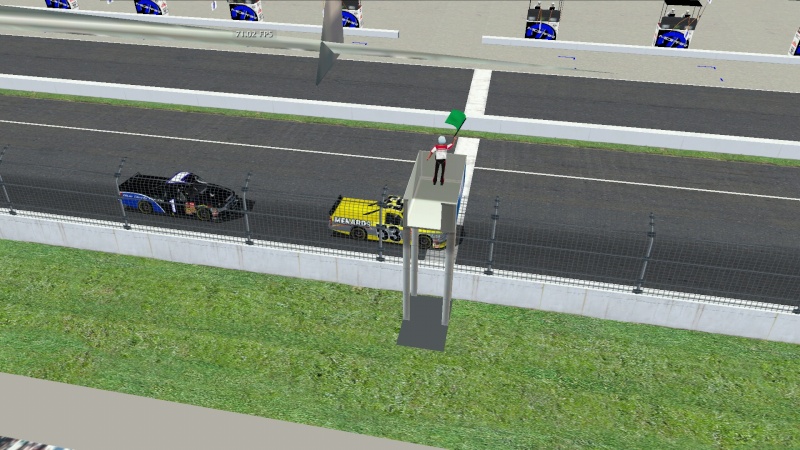 Charles Smith (#1) attempts to take the and successfully does...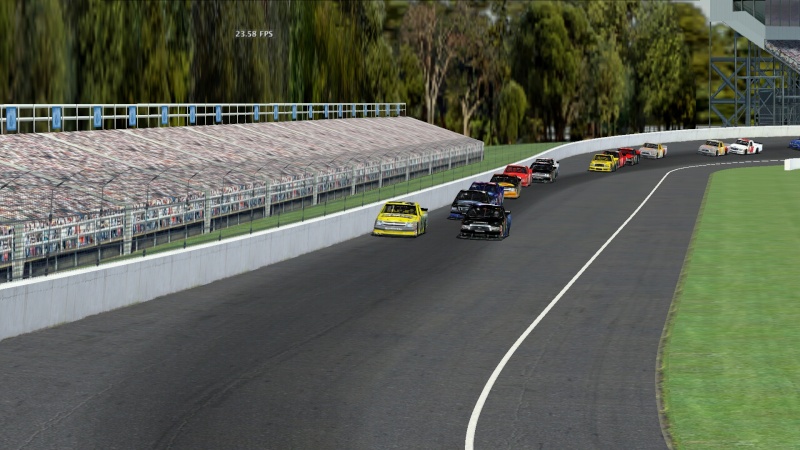 ....but Donnell takes it right back.
The race proves to be no contest as Brad Donnell wins @ Cayce.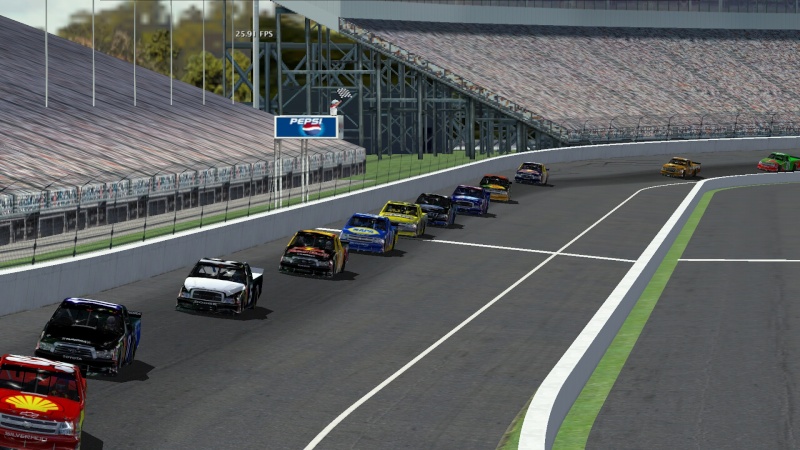 Results
Standings